The Efficiency of Solidarity

.


Fondazione Roma Protagonist of the Civil Welfare Model

.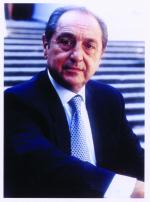 Italy must now reconsider the concept and limits of the welfare system and focus on an urgent transition from the Welfare State to a Civil Welfare Model, whereby the State, individuals and non-profit organizations provide social services on equal terms, in order to propose a system that leaves scope for social interaction and enables citizens to be directly involved in the management of public goods.
This model is described in the book entitled Il terzo pilastro. Il non-profit motore del nuovo welfare (The third pillar. Non-profit organisations drive the new welfare system), in which I have elaborated a plan whereby the third pillar – that varied world of non-profit organizations – should become the new key element, capable of ensuring a positive solution to the crisis of the Welfare State.
Fondazione Roma is playing an essential role in this respect. Literally interpreting the spirit of the Reforms, introduced by Giuliano Amato and Carlo Azeglio Ciampi, which created banking foundations, Fondazione Roma was the first to end its relationship with the transferee bank (2002). Unlike most of the other foundations, Fondazione Roma has avoided debt and useless capital increases issued for the purpose of maintaining a controlling interest in the banks. The Foundation has instead concentrated all its energy and resources in philanthropic activities and becoming a proactive think tank focused on the issues that question the future of Italy and the global society.
An institution with a long and stable tradition, original expression of the civil society's independency and spirit of initiative, Fondazione Roma is the largest foundation in Italy with a membership. All the institutional activities performed by the Foundation, which constantly updates its grant issuing procedure and operational structure, have the sole purpose of supporting the development of the local area in sectors that are strategic to social progress such as Health, Scientific Research, Education, Aid to the Underprivileged and Art and Culture.
We are proudly certain to be on the right track and to have met many challenges and that we shall reach new goals in the future by pursuing and accomplishing a concrete and constructive project for social sustainability.
Professor Emmanuele F. M. Emanuele
Chairman – Fondazione Roma